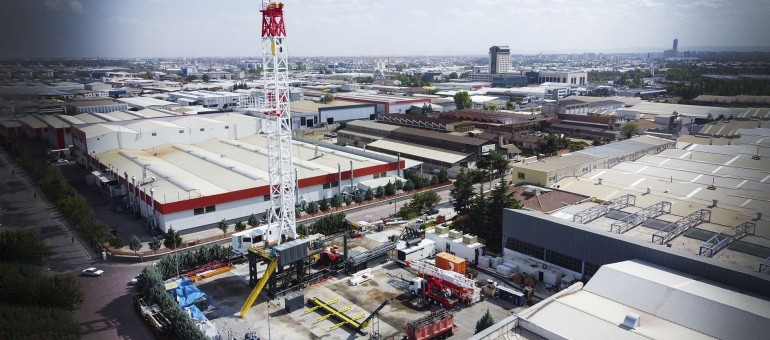 The design, supply, and manufacturing of our "National Modular 350 Ton Capacity Drilling Rig Design and Manufacturing" project, supported by TP, TPIC, and TUBITAK, and led by PETROTEK Drilling Machine Industry and Trade Inc. consortium (with Atılım University and Borusan Machinery and Power Systems) has been completed.

PETROTEK Drilling Machine Industry and Trade Inc. is not a beginner at this. For the last 10 years, it has been producing all kinds of oil drilling rigs and equipment by international standards, and it can carry out complete renovation and improvement works of old machines. It has produced and sold drilling rigs and equipment to various countries including Uzbekistan, Azerbaijan, and East Africa. However, the drilling rig to be produced this time is much larger than the ones produced so far in Turkey with its 350 Tons capacity, at the same time it is 100% electrical and SCADA (computer) controlled and API standards certified (API Q1, 4F, 8C and 7K documents), internationally determined to compete with the best products on the market. In this sense, an extremely comprehensive and challenging design and production process was carried out with the participation of Turkish referees with international experience.

The resulting drilling rig was codenamed TP1500 because of its 1500HP power capacity. When it came to assigning a number to the drilling rig, the Turkish Petroleum General Manager took a different approach and gave the drilling rig a name instead of a number, as is the case with ships and planes. Moreover, a very special and meaningful name was chosen: KOCA YUSUF.

Legendary head wrestler Koca Yusuf brought down all his strong rivals from Europe to America during his wrestling years and showed the power of the Turks to everyone in the international arena. And now, once again, TP1500 is getting ready to go to the world arena, this time in the drilling doghouse of the land drilling rig. Thus, a national and stronger rig will replace the drilling rigs that have been imported from America and Europe until now!