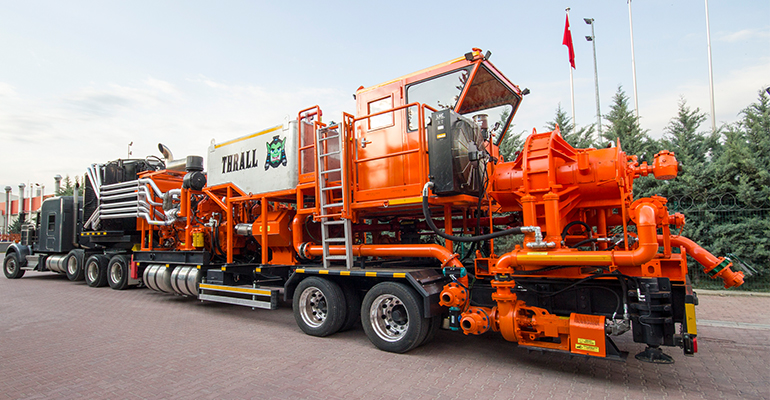 We manufacture a wide array of cementing and acidizing equipment units.
Our product lineup includes:


• Cementing units with pressure ratings of up to 15,000 psi,
• Acid fracturing units up to 2500HP and 15k psi
• Batch mixers up to 300bbl standalone capacity,
• Trailer-mounted pneumatic cement silos.
We engineer all our units for quick deployment, easy operation and simple cleanup and maintenance. As with our rigs, all major components utilized in our equipment are supplied from a select list of top of their class, world-renowned, specialty manufacturers, including Gardner Denver, NOV; Upetrom, CAT and Allison.
We also manufacture semi-custom builds and climate-specific units. Please contact our sales team for your requirements.