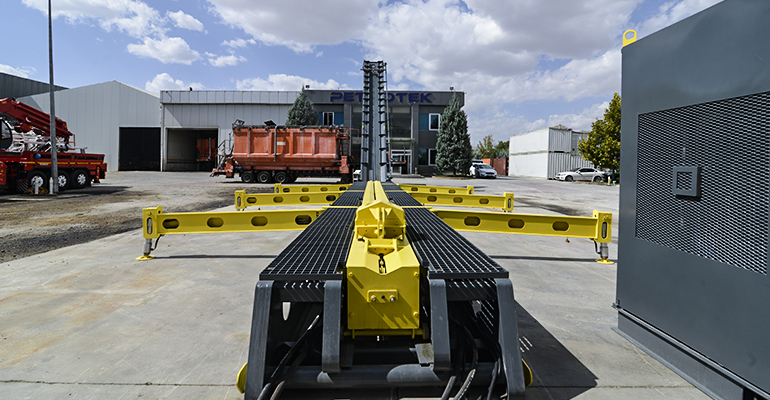 We manufacture and/or package a diversity of rig ancillaries and spare parts, including:
• Mud pumps (also including electric-drive systems),
• Solid control systems (shale shakers, hoppers, desanders, desilters, cooling units and turnkey systems)
• Mud tanks (including our patent-pending remote control system) with winterization system,
• Electrical control systems,
• Pressure control equipment (including our patented slim-hole 7-1/16" annular BOP system),
• Rig substructures,
• Hydraulic catwalks,
• Hydraulic power slip,
• Drilling camp components (barracks, mud labs, tool houses, tool boxes and lighting systems)
• Drilling spools, DSAs, expansion spools, T-spools, companion flanges and crossovers
• Other rig parts (drawworks, mast, traveling block & hook, crown block, clutch & bladders, swivels)
• Spare parts for rigs and units
As with our rigs, all major components utilized in our equipment are supplied from a select list of top of their class, world-renowned, specialty manufacturers, including Gardner Denver, NOV; Upetrom, CAT and Allison.
We also manufacture custom builds and climate-specific units. Please contact our sales team for your requirements.