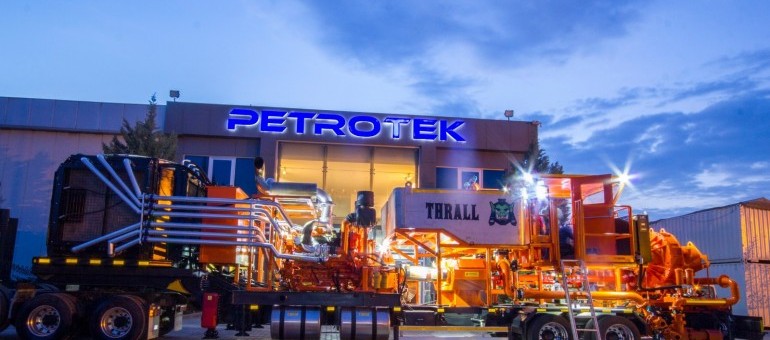 The 2020 AF-2200 Acid Frac Pumping Unit is a top of the range 2200 HP, 17.000psi high pressure pumping unit fully designed and manufactured by Petrotek in compliance with API standards. It represents the culmination of Petrotek's experience in building robust pumping units for the toughest applications.

The AF-2200 has been designed to provide an optimally powerful yet versatile pumping package for varied activities from hydraulic frac and acid frac applications to demanding flooding, pressure test and injection operations.

At the heart of the unit is a quintuplex, 17.000psi high pressure pump manufactured by
Gardner-Denver, Halliburton or SPM. Power is ideally powered by twin CAT C32 motors for
high reliability and cost-effective maintenance. The unit is offered in skid-mount, crash-frame, containerized or trailer-mounted configurations.

The unit comes with remote-control SCADA system for recording and for simultaneously
running multiple units in tandem configuration for large fracturing jobs.

For 2020, most service access points have been revised and improved for easier and faster maintenance as well as minimizing wear and tear of critical components.
Lubrication and cooling systems have also been upgraded for higher performance.

Multiple component alternatives and matching configurations are available upon request.